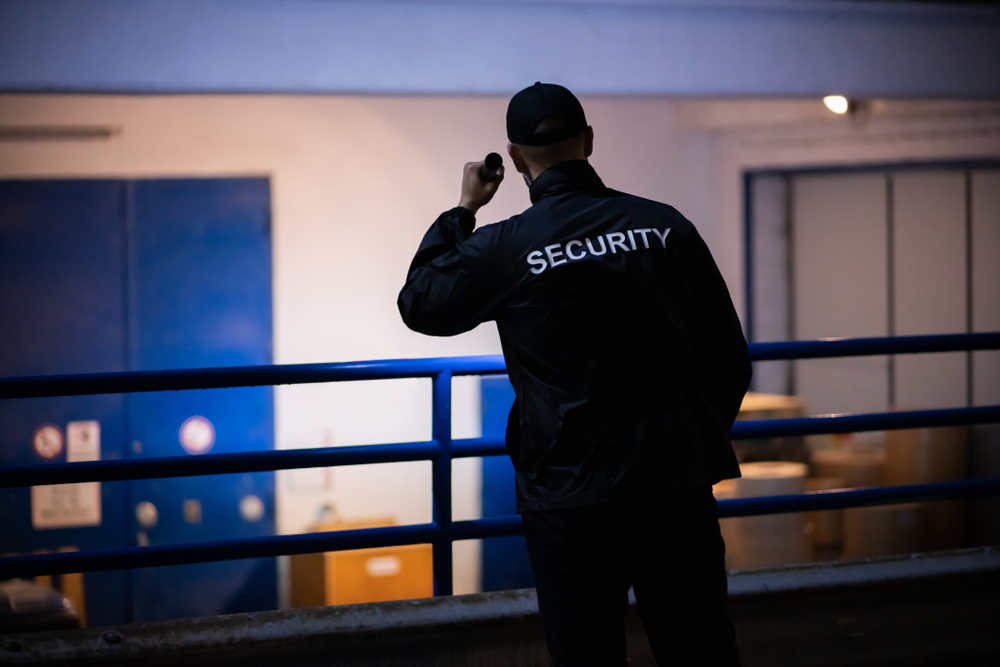 The security industry has faced many challenges in recent years, but the shortage of qualified security guards in the UK is ongoing.
The BSIA aims to recruit and license over 62,000 security guards this year alone – a staggering figure that quantifies a key challenge: how will organisations face finding last-minute guarding cover when security can't wait?
Since the relaunch of our Emergency and Temporary Guarding service in 2021, we knew that our network of security partners and technology could help tackle this challenge and connect clients with last-minute guarding cover. And it's working – we're successfully fulfilling shifts at an exceptional rate of 97.3%, while 84% of our guarding customers are repeat clients.
Here are three ways our technology can give you peace of mind over your guarding headaches:
1. Book online, without picking up the phone
Through our trusted network of 200 ACS-accredited partners who strictly employ SIA-licensed officers, we have a 'subs bench' of 11,000 guards ready to stand in.
You can tap into this subs bench on our platform and book shifts instantly, specifying your requirements like uniform or accreditations. Simple!
The moment you request a shift, our system receives the job details, and our automated process gets to work to find you the right officer for the job.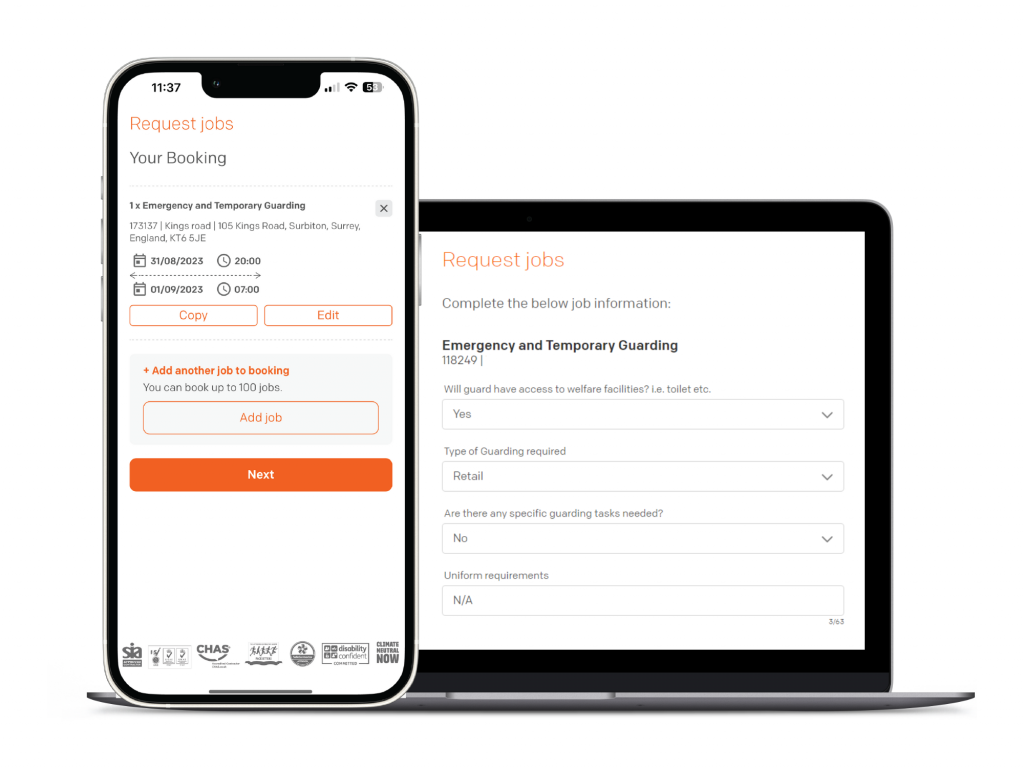 2. Get booking confirmation in under an hour
Within 60 minutes of making your job request, the most suitable local partner (our network covers 99.8% of the UK's postcodes!) is found and allocated through our algorithm. You'll then receive confirmation that we've secured the cover you need.
To increase your confidence in the quality and qualifications of your officers, we've developed a tool that retrieves and matches SIA license data.
Before the shift starts, you'll receive instant visibility of the officer's full name and SIA credentials, so you know exactly who'll be turning up to your site.
From start to finish the whole process is seamless. It's an investment we do not regret.

Derrick Gough, Head of Loss Prevention, CeX / DeX
3. Amend or cancel shifts at the click of a button
Our new easy-to-use calendar view is designed to simplify shift scheduling and management. It serves as an all-in-one solution for shift management, so you can effortlessly copy, amend, cancel, and book shifts.
There's no need to go through the hassle and time of waiting on a phone line – you can manage your requirements instantly wherever you are.
We've put together this handy guide to walk you through the steps of booking and amending shifts through the calendar, but if you do want to speak to someone, we have an expert guarding team on-hand 24/7 to answer any queries you may have.
Tech-enabled guarding is an award-winning hit!
We are really proud that the work we have done to supercharge our emergency and temporary guarding service has been recognised at two prestigious award ceremonies this year. We have been nominated for 'Security Project of the Year' at the upcoming Security & Fire Excellence Awards, and we have recently won 'Best Application of Tech – Security' at the UK Business Tech Awards.
To learn more about our award-winning entry, have a read of our featured article on the UK Business Tech Awards website.
The award recognition is a testament to our passion for re-imagining security through technology and demonstrates our commitment to finding innovative solutions for our clients.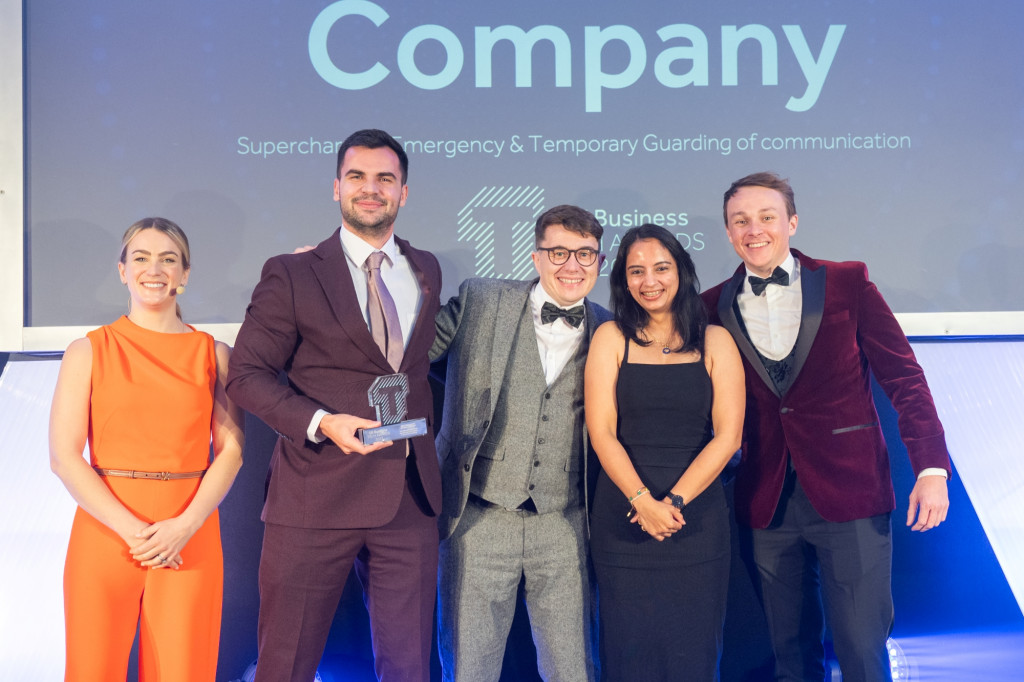 Are you interested?
If you're in need of a trusted, reliable solution for short-term guarding cover, then look no further. Get in touch today and find out how our tech-led services can help you.
Get in touch