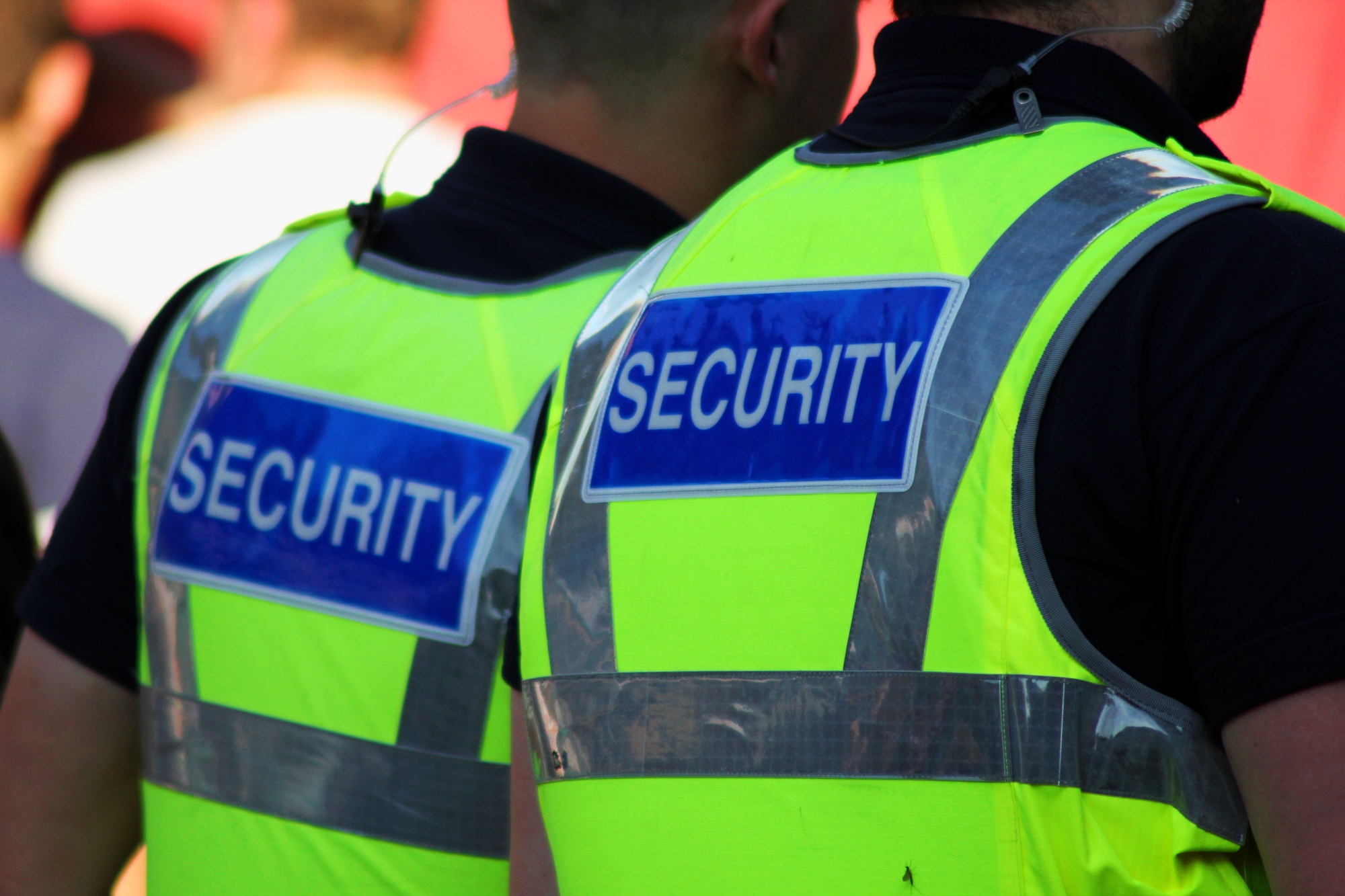 The summer holiday period is in full swing. With guards taking annual leave and staff shortages in the industry ongoing, guarding rosters will inevitably come under strain.
We have seen a steady increase in demand for emergency and temporary guards and continue to help security professionals save time sourcing last-minute quality guards for short term placements.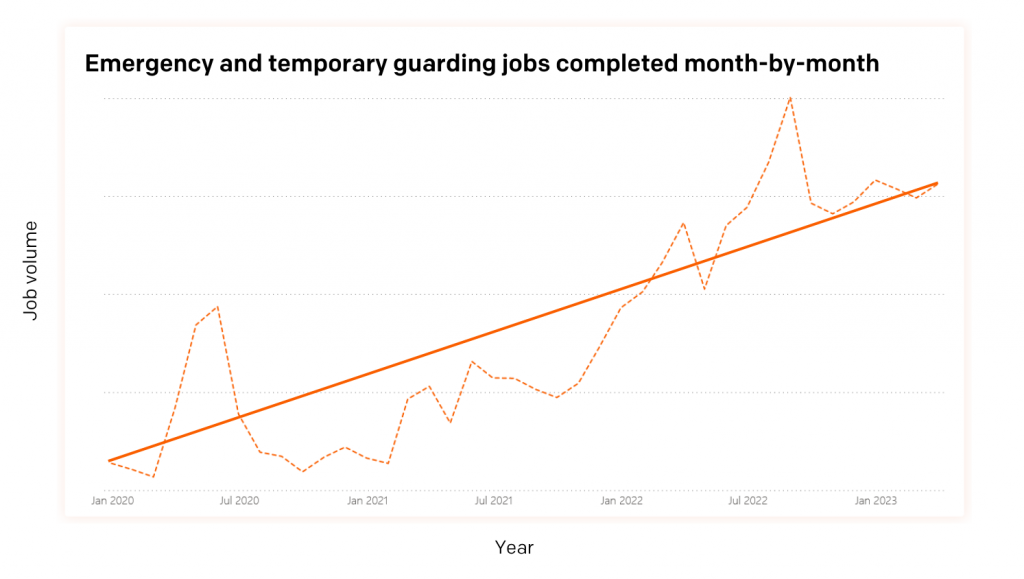 Fill roster gaps with flexible guarding cover
99.7%. That's the percentage of emergency and temporary guarding shifts we successfully accept and fulfil for our clients when they need help.
Here's how we do it:
Reliable nationwide cover
With our network of 200 highly accredited local security companies and access to over 11,000 SIA licensed officers nationwide, we offer greater reach than any other UK supplier.
This means we're ideally placed to respond to last-minute requests, as we have such a large – and reliable – pool of talent at our fingertips.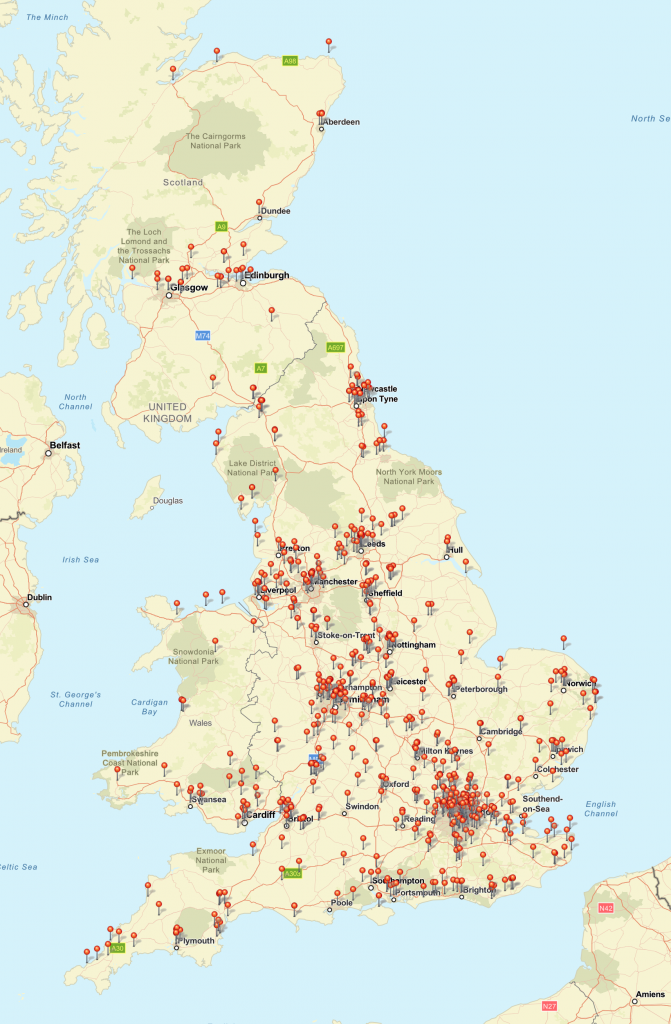 An example of the strength of our service is our partnership with Next. As one of their preferred emergency and temporary guarding suppliers, we are on hand to cover vacancies and help during busy periods like summer, or Christmas when we provide flexible cover for over 60 nationwide locations. This is thanks to the wide reach of our network and the ability to cover nearly 100% of shifts that come our way.
The Keyholding Company have proven on multiple occasions to be a consistent, reliable source for quality emergency or temporary security guards.

Dale Weatherson, Senior Regional Loss Prevention Manager, Next
Managing services at the click of a button
We've worked hard to create a seamless process so clients can book guarding services through our platform 24/7 and flex cover depending on requirements.
Meanwhile, in the background, our clever technology gets to work. Job requests are published to the network and the job is won by the first approved partner to accept it. By optimising resource allocation we make sure the right officers are assigned to the right sites as quickly as possible.
The final piece of the puzzle is instant booking confirmation and real-time updates on the status of shifts, so clients get total peace of mind.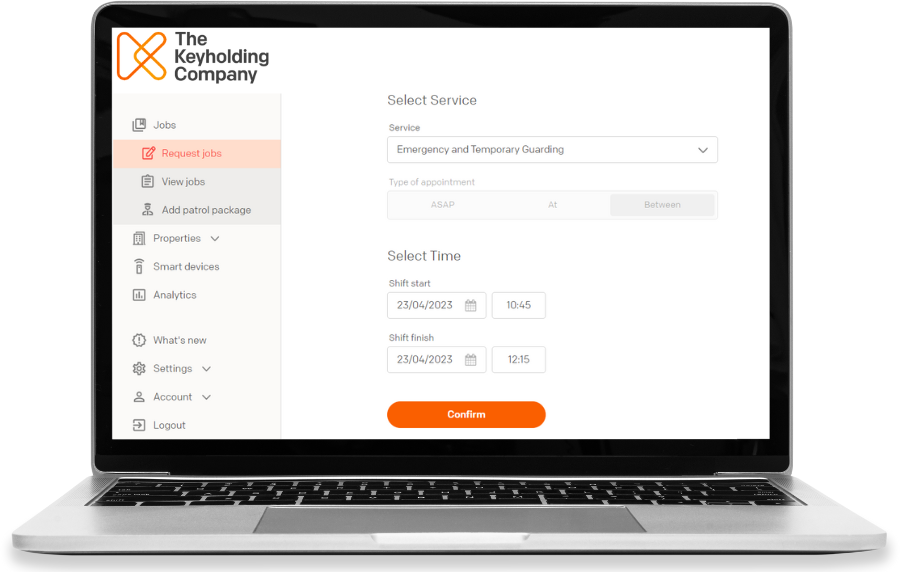 Getting the job done and keeping you updated
If you're looking for a partner to provide short-term security guards, you need reassurance that the job has been done and to the expected standards.
Here's what we offer:
1. Access to the type of guards you need
From shop floors to warehouses and distribution centres, we know that different industries have different guarding requirements.
With our service, you're in control – specify the exact details of what you need, from uniform, to tasks to be carried out on the job and more.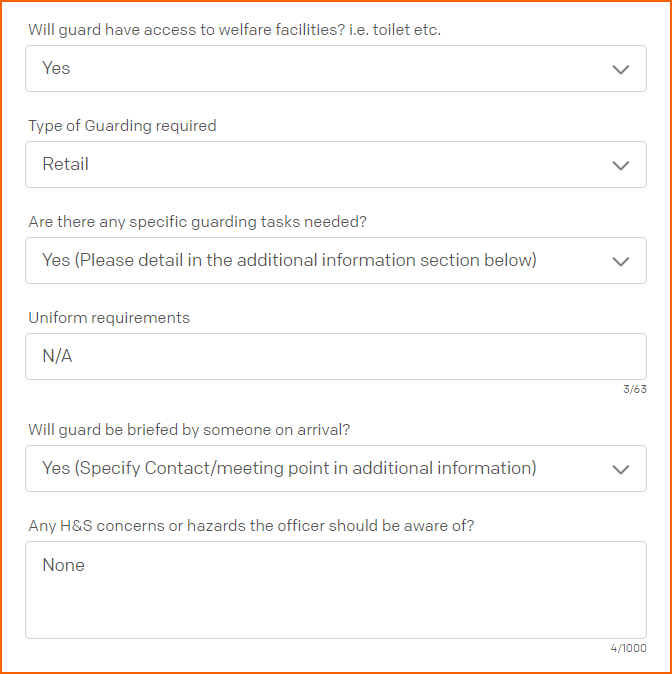 2. Officer profiles and location notifications
Our automated job reports contain information about each officer, including their employment type and SIA license number, so you know who is doing the job.
Each job is also assigned a precise geofence, tailored to its unique location. Officers clock in, validating their presence at that location. The same happens when they clock out.
If the officer starts or ends a job outside the geofence they receive a warning notification via our app. This is key for compliance and gives reassurance that the service is done to a high standard.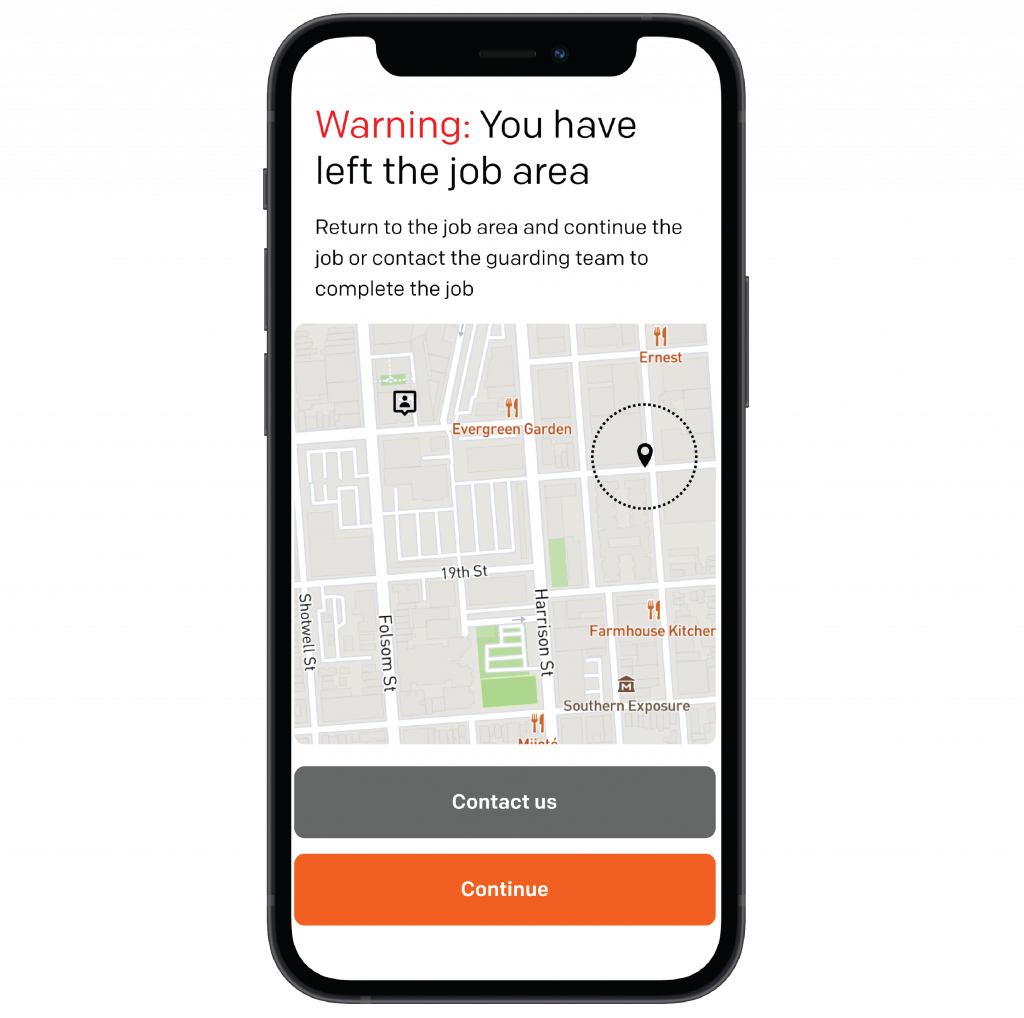 3. Full accreditations
We have many accreditations under our belt which prove our high standards. We're accredited by the NSI to Gold Standard and regulated by the SIA as a government Approved Contractor.
4. A dedicated guarding team
With years of combined experience, our guarding team are experts in ensuring services run smoothly and are on hand to help.
Need help filling roster gaps this summer?
The summer holidays mean the requirements for annual leave cover will rise.
You should always have a trusted emergency and temporary guarding supplier on standby, ready to help at short notice.
Find out how we can help – get in touch with our guarding experts today.
From start to finish, the whole process is seamless. It's an investment we do not regret.

Derrick Gough, Head of Loss Prevention, CeX/DeX
Need help with annual leave cover for guarding shifts?
Get in touch today and get a free quote – our guarding experts are here to help.
Get in touch