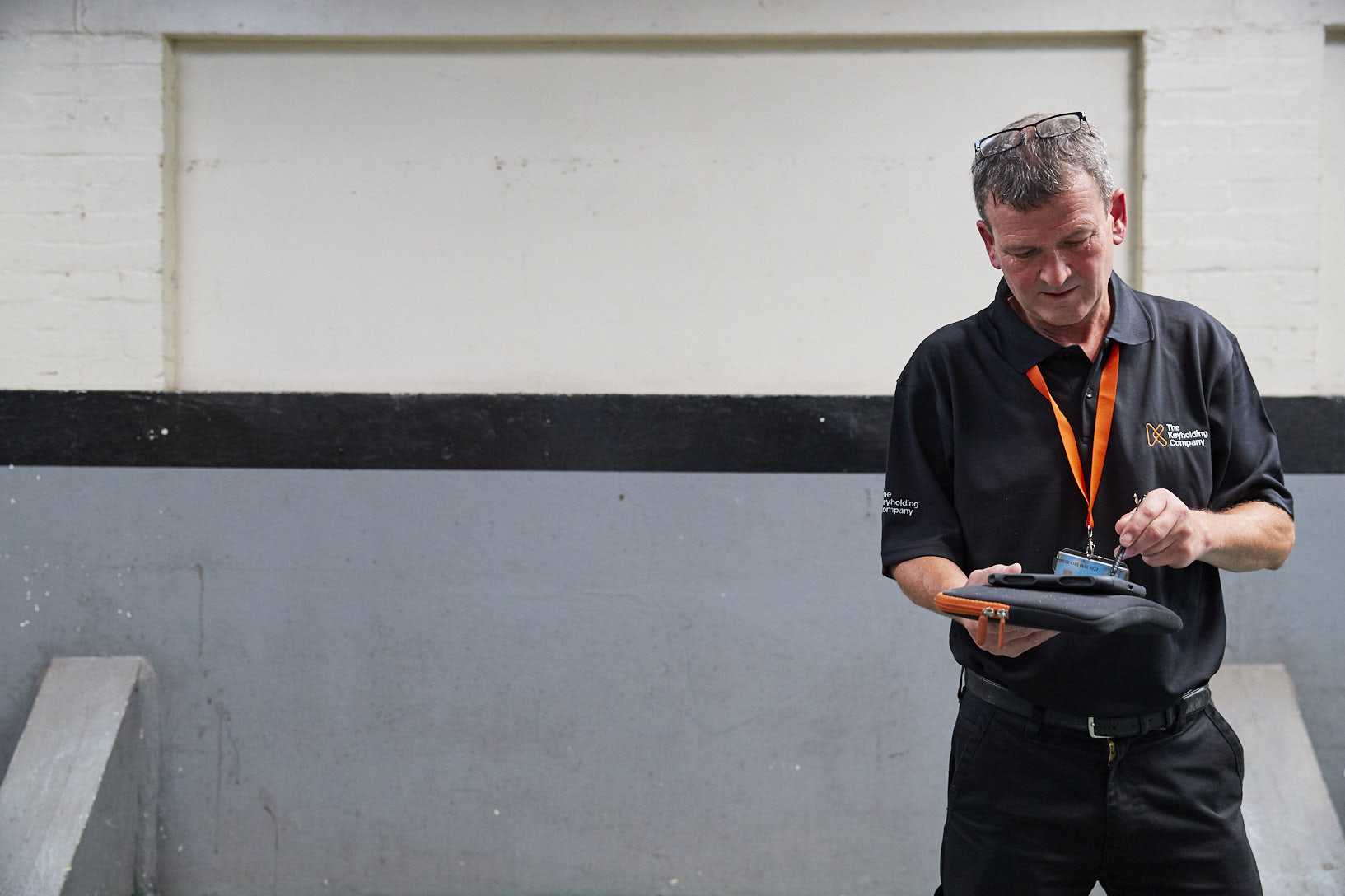 With a second national lockdown announced this week, now is the time to take learnings from a challenging period and put them into practice.
The Keyholding Company has helped businesses both big and small protect people and properties throughout lockdown.
Based on our recent experience here are 4 top tips to make sure you're best prepared for the unpredictability of what might come next.
1. Prioritise employee safety
Employees are often responsible for attending alarms.
During the last lockdown, we saw daytime alarm activations increase by a staggering 150%. As employees became furloughed or were off sick, a top request from new clients was to get keyholding and alarm response set up ASAP so alternative resource could attend these alarms.
It is important to remember that not only is it illegal to send employees to attend alarms whilst they are off work but it is also unsafe and there are experts who can handle the situation much more effectively. If your keys are at home with a staff keyholder we can work with you to organise key replacements any where in the country.
The Keyholding Company works with a network of over 200 partners around the UK. In a matter of days, you can get set up so alarms are attended as quickly as possible by trained professionals, not employees. Follow up reports with photos and notes from the incident are also sent immediately afterwards so you can be kept up to date from afar.
2. Get set up to manage remotely
If there is one thing we've learnt during this pandemic, it's the importance of being prepared to do your job effectively from home with the right tools.
Whether it's giving access to contractors to install in-store safety measures, booking guarding resource or mobile patrols to check on empty properties, there needs to be a collaborative way for teams to better control, manage and track service delivery to a high standard.
The Keyholding Company is the only security provider which gives clients access to a Smart Security Platform so they can book, amend and manage jobs on demand, online.
The Smart Security Platform helped the team and I immensely over the 12 weeks of lockdown. It's easy to navigate with a simple booking system and straightforward search ability.

Darren Smith, Corporate Security Manager, Next Plc
3. Be fully mobile
Flexibility is key in times of uncertainty. Think about the short-term services needed over the past 6 months and the benefits of scaling them up and down in line with changing circumstances.
For example, demand for Vacant Property Checks designed originally for buildings left empty long-term saw a sudden increase in interest from our clients looking for cost-effective ways to meet their contractual and practical responsibilities during lockdown.
Clients can create bespoke workflows, choosing from over 20 different tasks and tailoring the checks to specific requirements, such as running water systems to avoid legionella build-up or taking meter readings. Follow up reports on these workflows sent in real-time give security teams peace of mind and act as important evidence to insurance companies, demonstrating that regular checks have been taking place.
4. Get smarter about access
In October, we launched Smart Access, our smart lock solution for businesses. Smart Access replaces keys and locks with smart locks, an app-based Mobile Key and an online access control interface available within our Smart Security Platform. Managing access remotely, via an online platform, means letting people into your premises from time to time during lock down, such as visiting staff or contractors, can be handled directly by you or your team wherever you are. But the benefits – including reducing the costs of lock and key replacements, increasing your security by instantly canceling or tailoring access rights, and improving contractor accountability with a full audit history of access – clearly extend well beyond the immediate situation.
For more information email sales@keyholding.com
5. Innovate to get ahead today (and in the future)
Security is an industry that could benefit from a more technology-driven way of doing business, made even more evident by recent challenging circumstances.
The benefits of enhanced technology platforms, data analysis, and risk modelling are becoming better understood so more intelligent, system-driven approaches are adopted today with the future in mind.
An example of how The Keyholding Company is addressing this now is by offering data tools that can determine the risk per building and whether a pattern of mobile visits, backed up by technology and offered at a substantially lower cost than more traditional security services is just as effective. This interrogation of data, to recommend alternative ways of working supports more cost-effective strategies to future-proof businesses.
With such uncertainty ahead, the ability to respond quickly in a crisis is more important than ever – you just need the right tools based on your needs and what you have to deliver.
Now is when security teams should reflect on the past six months and not only take action to ensure all bases are covered for short-term issues, but also dedicate the time to think more innovatively about what can be done today to form a firm foundation for the future.
If you'd like to know more about how we can help mobilise your teams to get ahead take a closer look at our services, or request a quote.