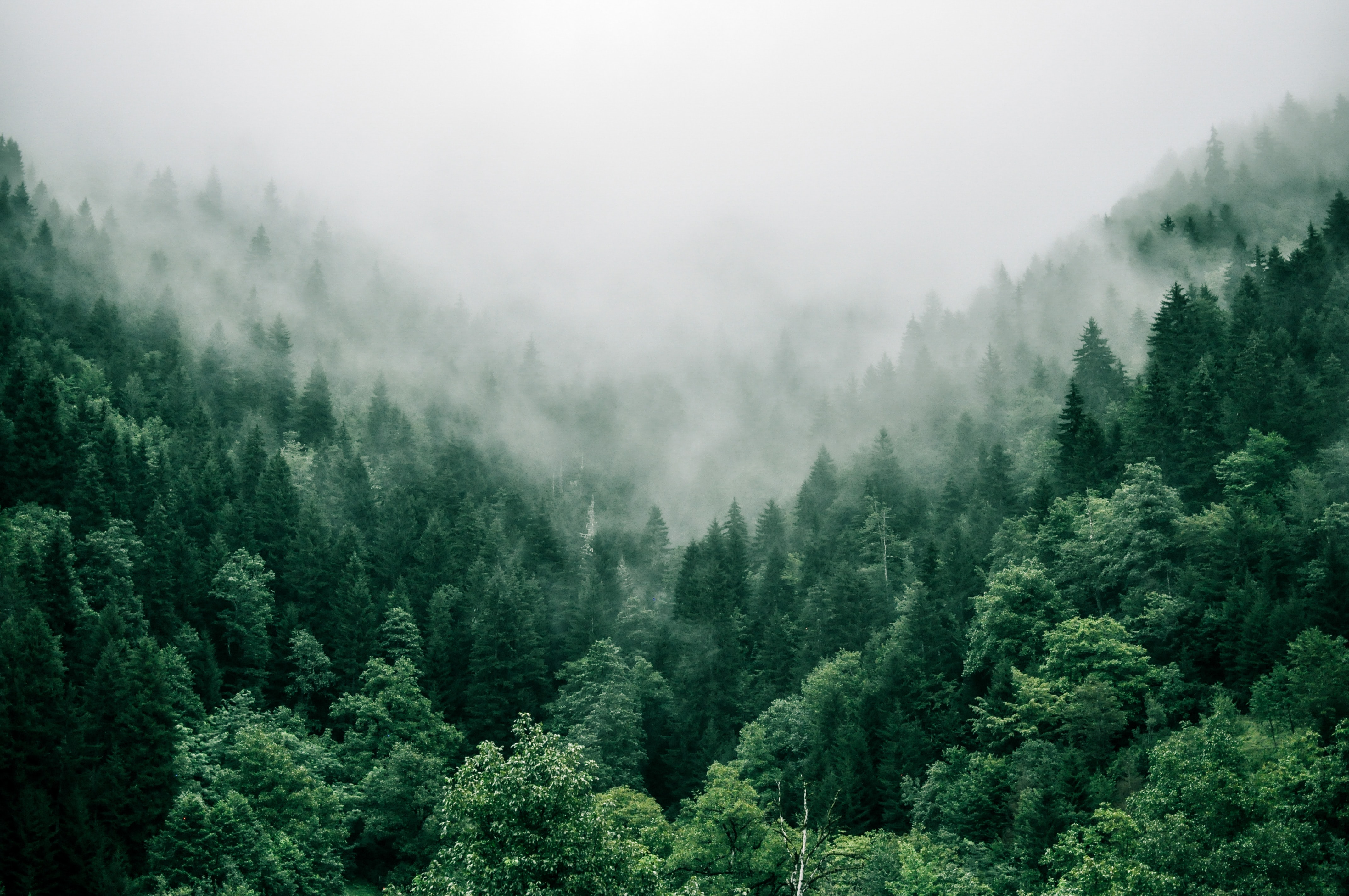 As a carbon neutral organisation, we have a responsibility to continually analyse our impact on the environment.
For the past three years, The Keyholding Company have undertaken a carbon audit from Alectro, as part of our ever-growing ESG strategy. Alectro specialise in helping businesses understand and improve their carbon footprint – each year they run a fine-tooth comb through our business and present an environmental analysis of our performance. This means we can make year-on-year comparisons and see how our environmental initiatives make a difference to our output as a company.
This year, The Keyholding Company has completed its third year of analysis. This shows the long-term commitment of the company in the face of climate responsibility and making changes to benefit future generations.

Alectro Report
One of our company values is continuous improvement. We know that carbon neutrality is just the start and that in order to make active change, we need to go further and reduce the amount of carbon we generate.
Our 2021 carbon footprint
In 2021, we were responsible for 207.7 tCO2e of carbon emissions. The key contributors to the overall footprint are employee commute (31%), purchased goods (24%), and company vehicles operational emissions (16%). Collectively, these made up 71% of our total footprint.
Our Service Partner network's estimated vehicle emissions are approximately 1,063 tCO2e. Thus, in total we were responsible for 1271t of carbon for the year 2021.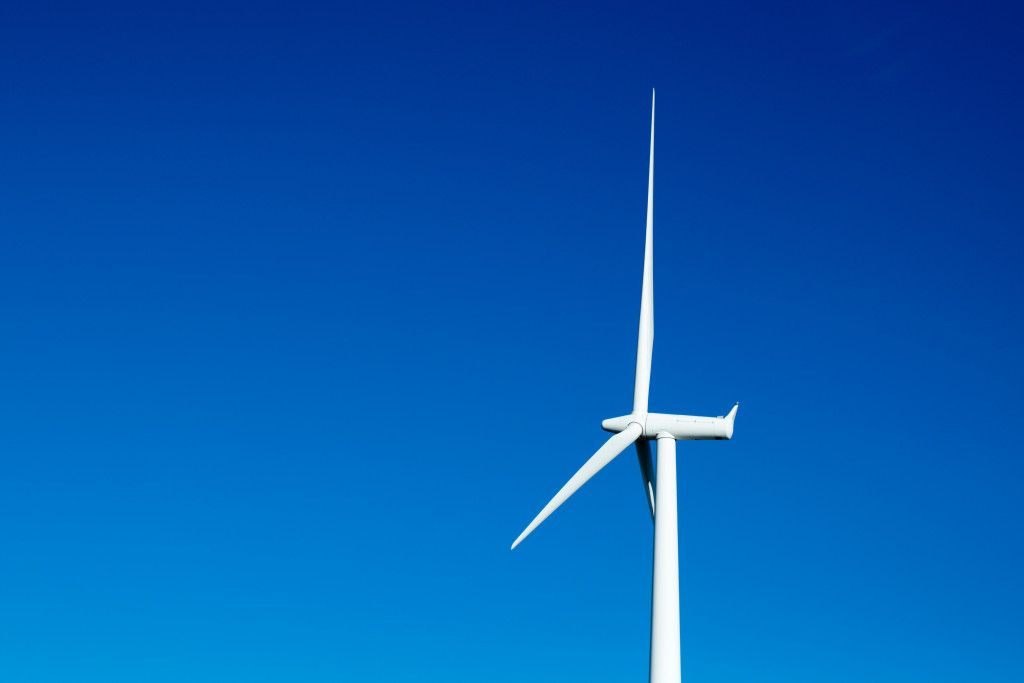 Our carbon offsetting projects
Each year, based on Alectro's report, we contribute to a project that is positively tackling the climate crisis. Our contribution to these projects allows us to offset our previous year's carbon emissions and the vehicle emissions of our Service Partner network. The project we contributed to last year (for 2020 emissions) was Proyecto Mirador, a scheme aimed at providing improved cookstoves to impoverished areas of Honduras.
When it comes to selecting a project to offset with, we consider an important set of criteria. The project should:
• Resonate with our ethos and mission
• Reflect what we believe to be the most important of the UN Sustainability Goals (as displayed in our Alectro Report)
• Be affordable to the business
• Have a demonstrable impact to its local community and environment
• Be Gold Standard certified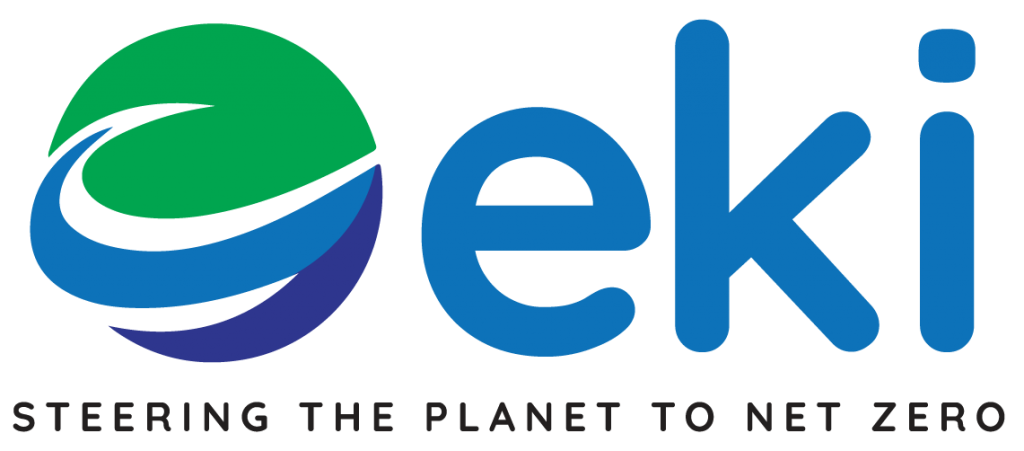 These criteria led us to a list of fantastic projects around the world. After careful consideration we chose a renewable energy power large-scale project with developers EKI Energy Services Limited. The project is certified 'Gold Standard for the Global Goals' and its purpose is to generate a clean form of electricity through a renewable wind energy source.
The project activity involves installation of 40 MW wind power project at Gujarat. The project will replace anthropogenic emissions of greenhouse gases (GHG's) estimated to be approximately 82,220 tCO2e per year, thereon displacing 84,096 MWh/year amount of electricity from the generation-mix of power plants connected to the grid, which is mainly dominated by thermal/fossil fuel-based power plant.

The Impact Registry
We're pleased to share that we have just hit our target and completed our carbon offsetting for 2021.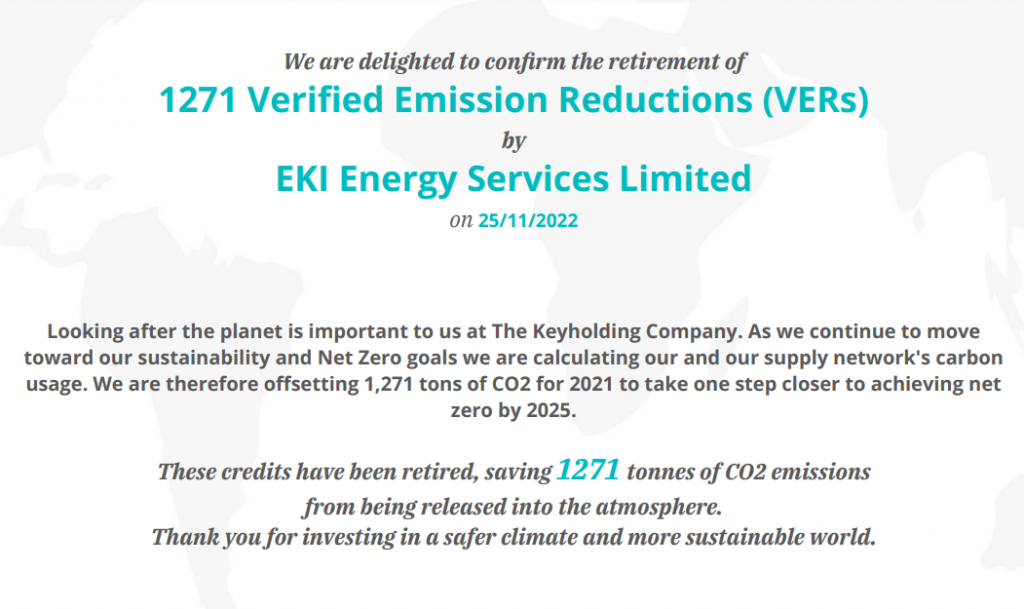 Our pledge
The Keyholding Company wants to prove that regardless of the industry you're in, you can make a difference and act against climate change. We want to take accountability for our – and our network's – carbon emissions and work hard to forge a path in the security industry towards good sustainability practice.
While carbon offsetting is a great start, we understand that unless the amount of carbon being generated globally is reduced, we will see no demonstrable change to the environment. We will continue to support projects that offset our carbon emissions, but to contribute to genuine change, we have made a commitment to becoming Net Zero by 2025.
Keep your eyes peeled for our upcoming 2022 Environmental Report, in which we will provide updates on our road to Net Zero and insight into our achievements this year.
Interested in working with a carbon neutral security company?
To discuss our environmental goals or to find out more about our full suite of security solutions, give us a call on 0370 770 6886 or click the button below to email us.
Get in touch