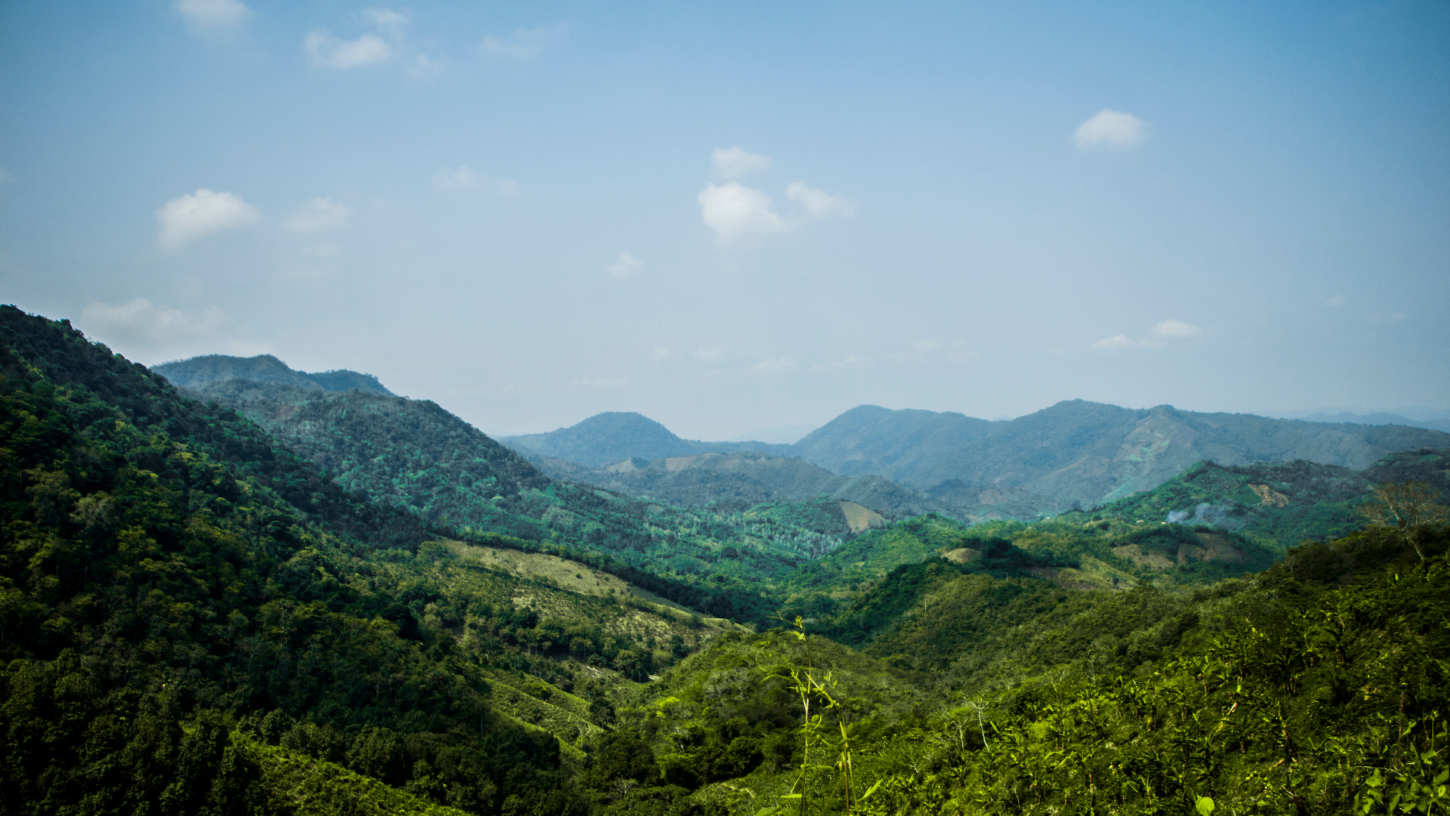 Our mission is to propel the security industry towards a greener future.
For the past four years, The Keyholding Company have undertaken a carbon audit with sustainability experts Alectro. This helps us understand and track our ongoing environmental performance and impact whilst providing guidance on initiatives to make improvements.
Analysing our environmental performance
In 2020 and 2021, our emissions were notably lower than we'd expect due to Covid-19's impact, resulting in reduced employee commuting and lower facilities usage. This trend was evident in our reports for those years; 2021 saw total emissions of 207.57tCO2e, with per-employee emissions at 1.50tCO2e.
Turning to our 2022 carbon footprint, we encountered both challenges and progress on our environmental journey. Our emissions increased to a total of 272.8tCO2e.
But how do we account for this?
We have grown as a company, both in revenue and staff members. As we complete more jobs for our clients and employ more people, we would naturally expect our emissions to increase.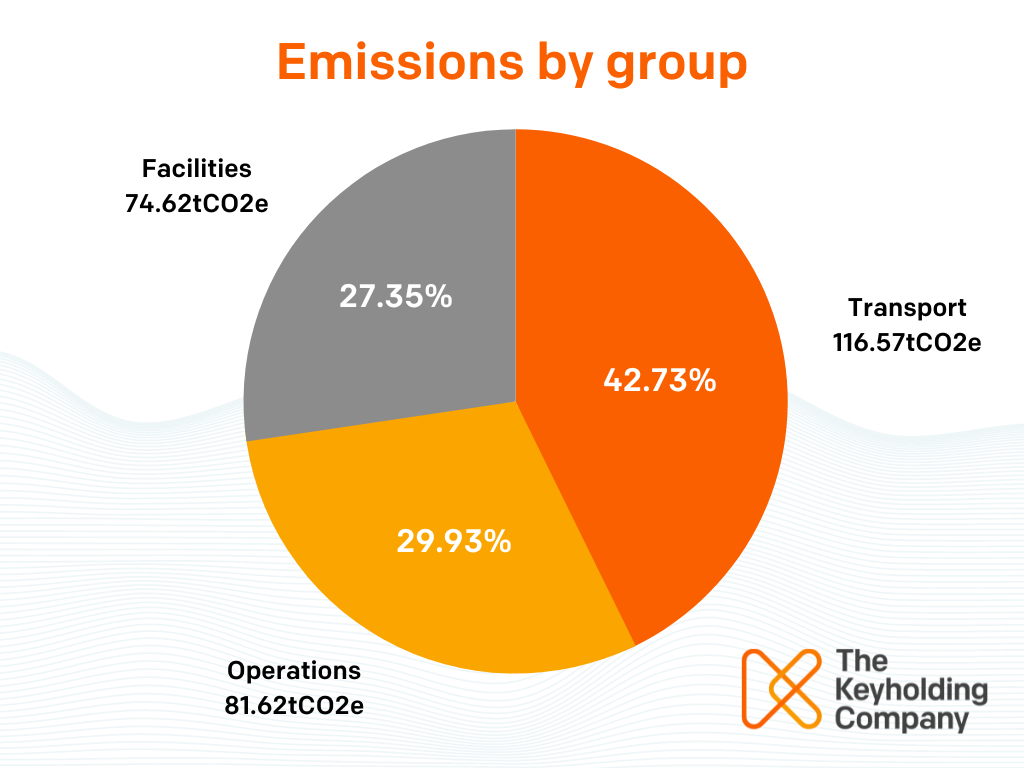 We also experienced an air conditioning leak at our London HQ in July 2022, accounting for 8tCO2e. This was an isolated incident, and we've put in corrective actions to ensure it doesn't happen again.
Excluding this incident, our emissions sit at 264.8tCO2e for the year.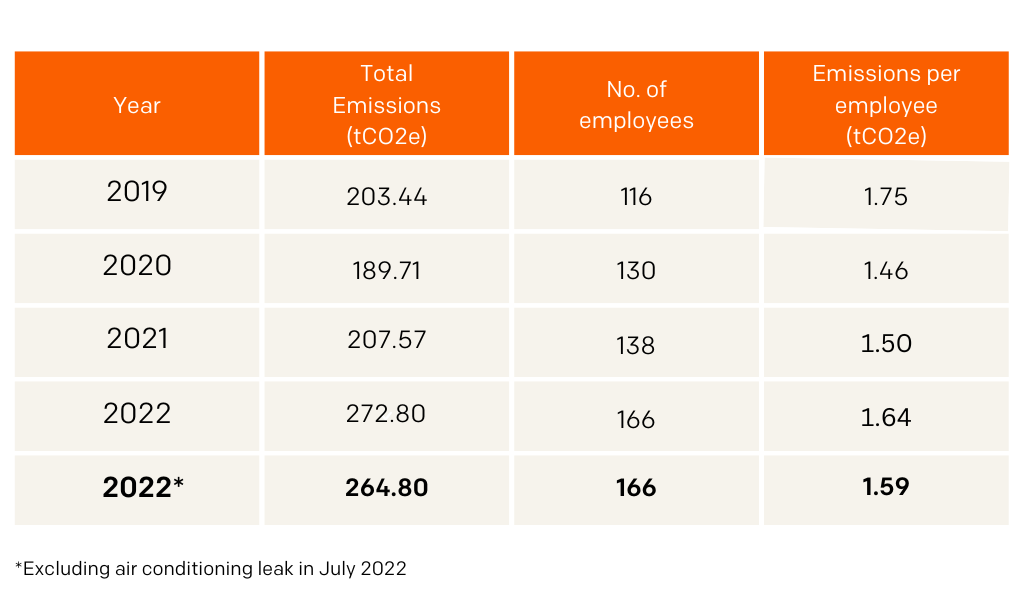 Our per-employee emissions
The figure we're focusing on reducing is our per-employee emissions. Excluding the air conditioning leak, this figure was 1.59tCO2e in 2022, which we're proud of.
Driven by the emissions findings from 2021's report, we undertook a series of initiatives geared towards reducing our carbon footprint per employee. Some key highlights:
Electric vehicles: In 2022, we successfully electrified 54% of our London Ops car fleet and we're now looking into how we can hit our 100% EV target
Waste reduction: We partnered with First Mile to turn all the rubbish from our London HQ into energy, meaning we now have zero waste to landfill. We've also removed all individually wrapped food and our stationary is now made from recycled material
Renewable tariffs: We worked with our facilities management company to switch the utilities tariffs for our London HQ onto renewable, low-energy ones
Employee responsibility: We created a sustainability booklet for employees, guiding them towards making better environmental choices at home. Given we're a remote-enabled company, this has been a huge boost to ensuring our employees are aligned with our objectives even at home
Environmental accreditations: We've retained our ISO14001 and 45001 accreditations, which monitor our in-house environmental and health & safety management systems
The findings from the report highlight the positive impact of the initiatives we've implemented, and the hard work invested in our sustainability efforts.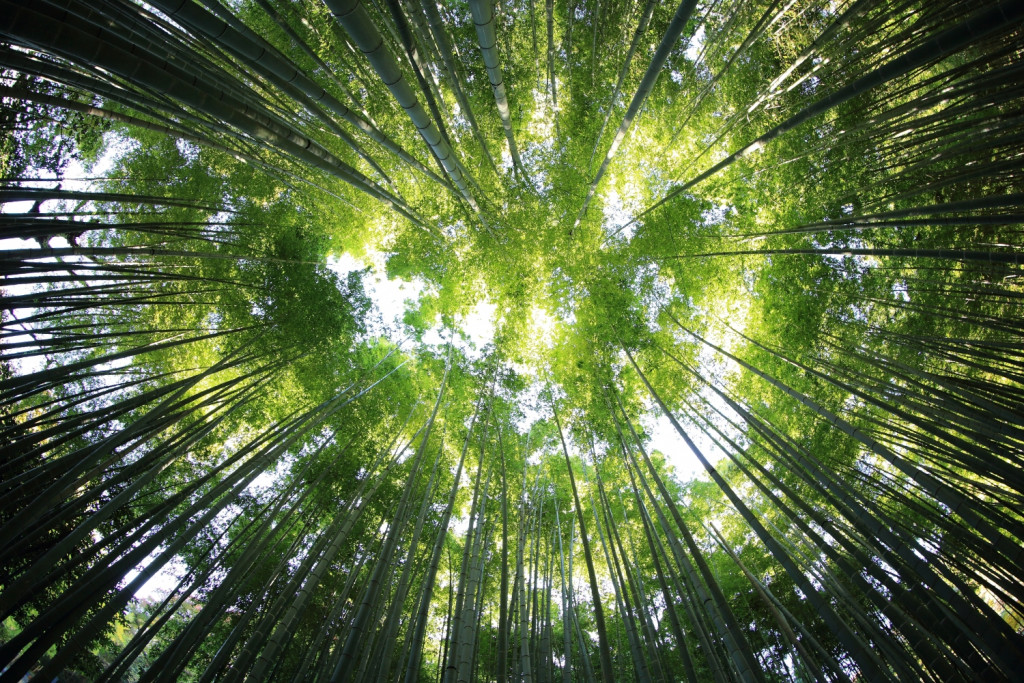 What do we need to work on?
The report details a couple of key areas we need to focus on over the coming months:
Employee commute makes up 31% of our emissions total:
While we've implemented a flexible working policy allowing HQ staff to work from home, we're looking into ways to promote more eco-conscious methods of travel, such as a cycle-to-work scheme involving subsidised electric bikes or encouraging ride shares / public transport where possible.
Purchased goods account for 23%:
We are now creating an in-house purchasing guide, to ensure our company spending is aligned with our mission. The guide will highlight UK-based brands and shops which have good ecological and ethical credentials, allowing us to move away from larger, monopolistic suppliers.
Offsetting projects
Each year, we contribute to a project that is positively tackling the climate crisis. Our contribution to these projects allows us to offset our previous year's carbon emissions and the vehicle emissions of our Service Partner network.
Last year, we contributed to a renewable energy power large-scale project with developers EKI Energy Services Limited (you can read about that project here). This year, we asked our employees to vote for which projects we should contribute to so that we could understand the causes that most resonated with them. To do this, we partnered with Patch, a platform designed to provide organisations with effective, trackable access to environmental projects.
This process led us to select four separate offsetting projects for 2023:
Gujarat State Wind Farm
The purpose of this project is to generate clean forms of electricity through renewable wind energy sources. Similar to our project from last year, it centres around a large-scale wind farm in Gujarat, India. Its benefits include local job creation and cleaner air for the Gujarat region.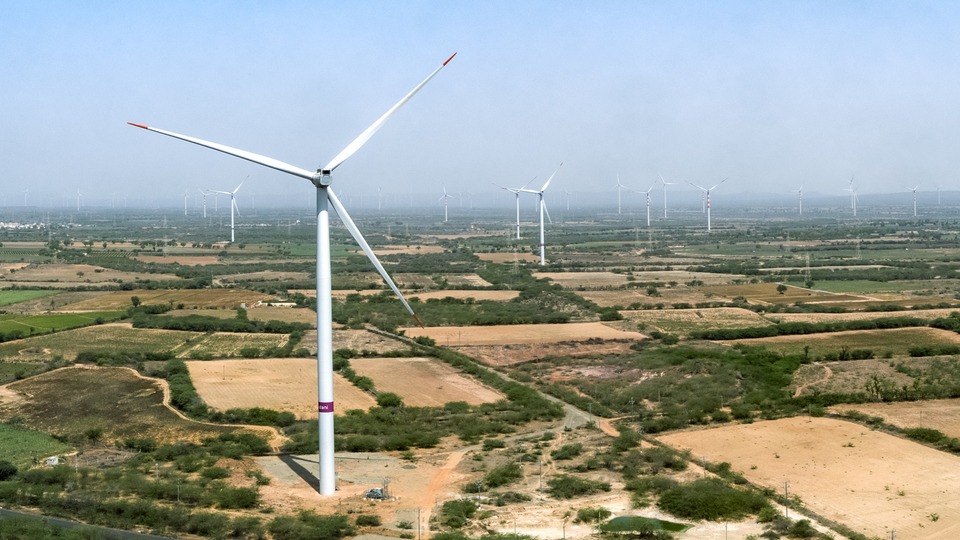 Pacajai REDD+ Forest Protection
This project aims to prevent unplanned deforestation in native forests in Brazil, thus avoiding 10,564,630 tCO2e in net emissions over its 41-year duration.
Its medium-term goal is to foster forest regeneration by preventing unplanned deforestation and engaging the local community.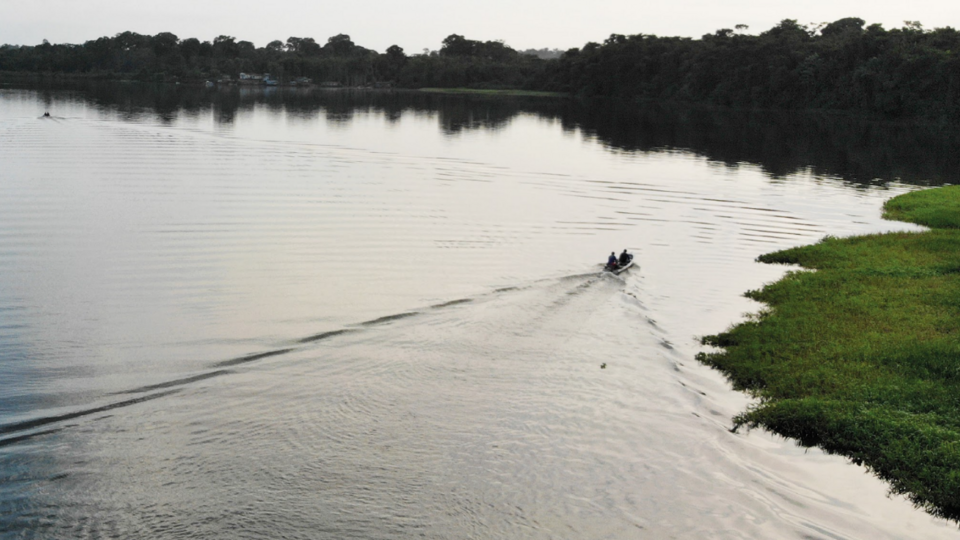 Katingan REDD+ Forest Protection
This project based in Indonesia aims to restore 149,800 hectares of peatland ecosystems, offering local people sustainable sources of income while tackling global climate change.
The Katingan forest is one of the largest remaining intact peat swamp forests in Indonesia and is home to home to large populations of many high conservation-value species—including some of the world's most endangered, such as the Bornean orangutan and Proboscis monkey.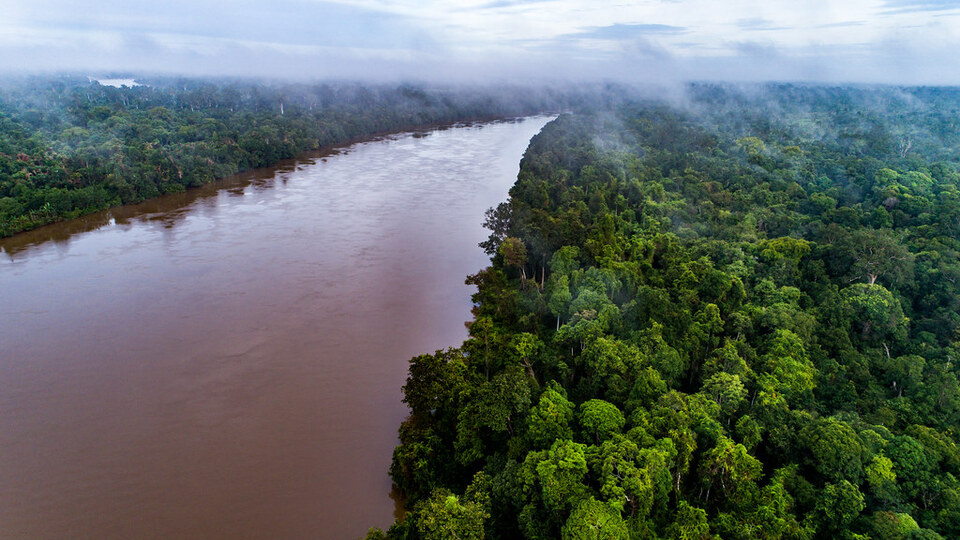 Mekong River Delta Water Purifier
This project focuses on the dissemination of low greenhouse gas-emitting purifiers to provide safe, clean drinking water to the communities of Vietnam.
It aims to reduce the woodfuel consumption of traditional stove users. In doing so, it can contribute to improving public health problems associated with the use of woodfuel.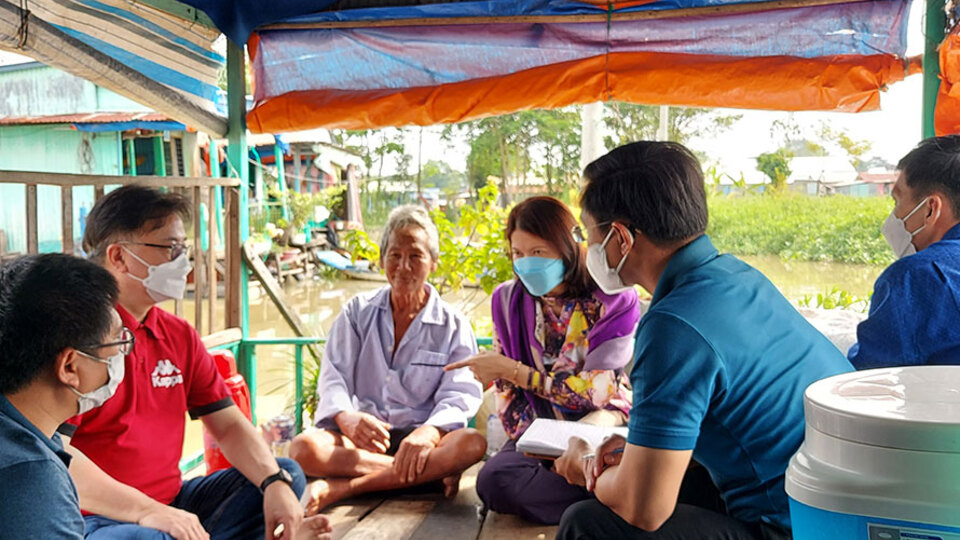 Our Commitment
This is a small snapshot of the work we're doing to understand and improve our environmental impact.
We want to prove that regardless of the industry you're in, you can make a difference and act against climate change. We want to take accountability for our – and our network's – carbon emissions and work hard to forge a path in the security industry towards good sustainability practices.
We've made some great strides towards reducing our emissions this year, but we know we need to go further. We remain committed to reducing our environmental impact and will continue striving for progress across the organisation to achieve our goal of being Net Zero by 2025.
Delivering security with a conscience
If you're interested in how we can help you achieve your own ESG goals, we'd love to hear from you!
Get in touch