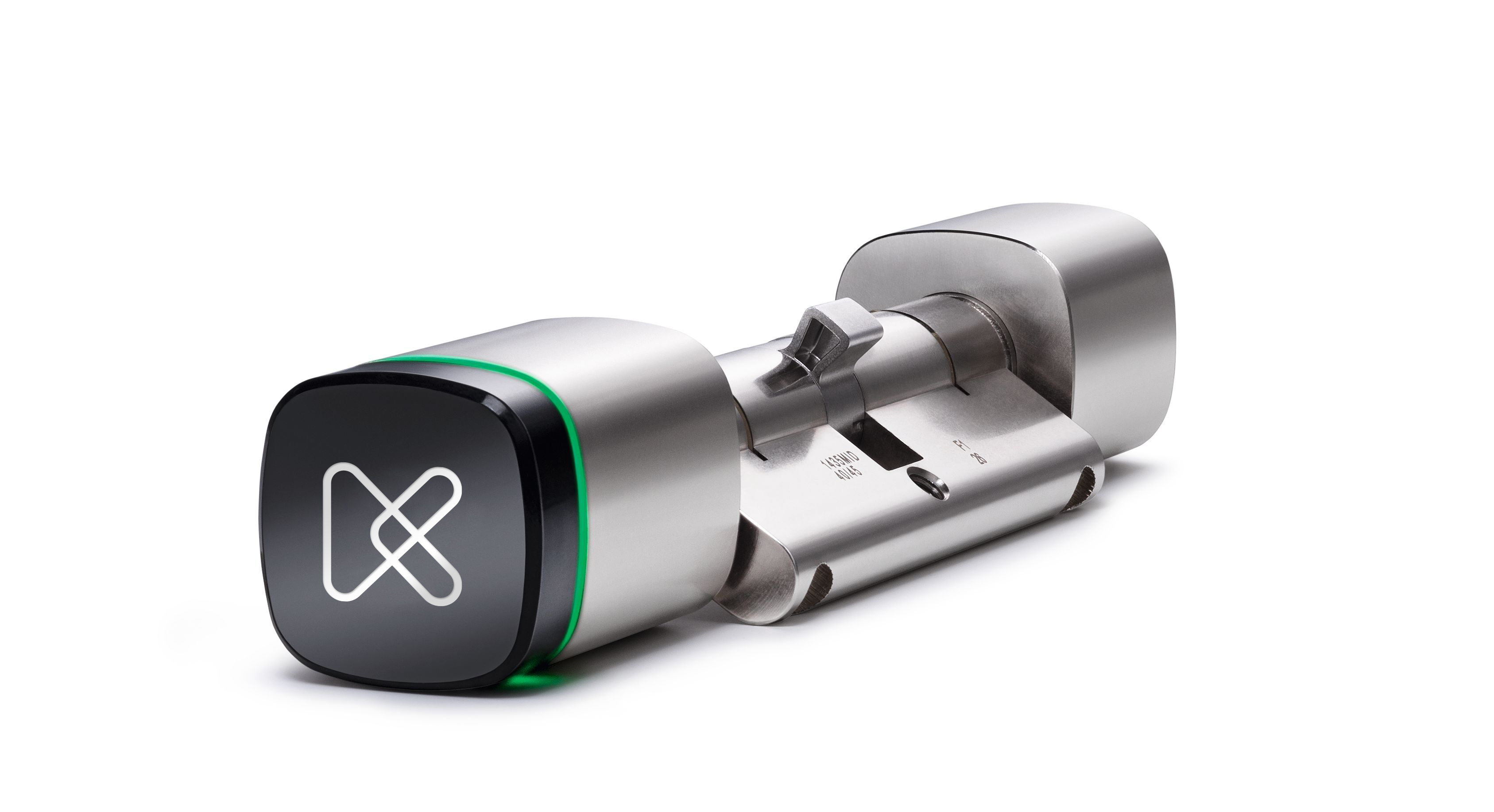 For most of this year we've been planning a move to a brand new office space in Farringdon, and our lease finally started in June. The new site is beautiful, brilliantly located and perfectly suited to our plans for growth and investment in technology, and we couldn't wait to get settled in. The only problem was the small matter of the national lockdown, with all of our staff working from home, at a time when we needed to coordinate a constant turnover of contractors, decorators, tech suppliers and health and safety inspectors, to name but a few.

Luckily, we were ahead of the game. For some time now we've been working on the next generation of 'keyholding' and alarm response, based on the rapid evolution of IoT technology, and we were ready to roll out our Smart Access lock solution just in time to help us get up and running, using intelligent, remotely-enabled access management.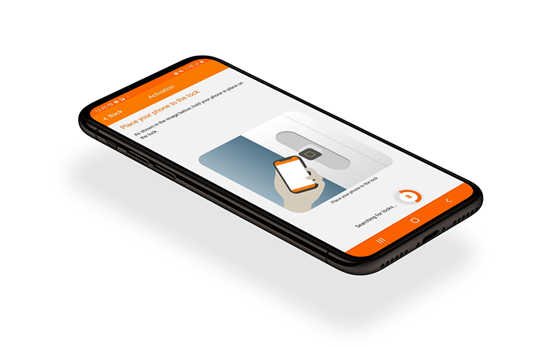 Smart Access – our smart lock solution for businesses – replaces keys and locks with easily installed, totally secure smart locks, remotely managed from an app-based mobile key and an online platform. We replace all the mechanical locks at your property with Smart Locks that are opened by an encrypted digital key in a mobile phone, completely controlled within the secure management platform. Having Smart Access installed at our HQ and our London operational base has been a game-changer for us, and will be indispensable as we move into the second national lockdown. Here's why:

Stay At Home
First and foremost, none of our staff need to travel to our premises to give access to suppliers. With Smart Access, we simply send them a key to their mobile phone, programmed to a day and time, so they can let themselves in. Access can be granted and revoked instantly at the push of a button, guaranteeing total flexibility and security even if your plans change.

Safe and Speedy
Keyholding can be a laborious process: you have to book a job, wait for an officer to collect the right keys, and then wait for them to turn up at the site. With Smart Access there's no hanging around, and access can be completely COVID-secure – no key wardens means no mixing.


Peace of Mind
If we want to be sure a contractor has come and completed an arranged job, we simply look at the audit trail to see when they came and how long they stayed, which has the added benefit of helping us to reconcile our hourly bills. We've also eliminated our dependence on mechanical keys, which can be copied or shared with unapproved third parties.


Cost Savings
Smart Access drives down costs generated by access services, but also those associated with security maintenance: when we change suppliers or staff members, instead of having to change our locks (or demand our keys back), we can just revoke their access.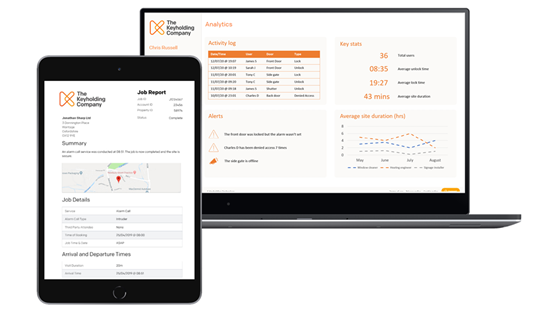 If you're envisaging a long, disruptive, expensive process getting your property set up with Smart Access, think again. We've designed Smart Access to be easy: the app and management platform are intuitive, and we've designed the Smart Locks to be fast and painless to install.
'Traditional electronic door access systems are often hugely expensive per unit, with complicated wiring requirements so they can take days to install. By contrast, fitting our Smart Locks is a five-minute job: they're wireless and battery powered, meaning they're nimble devices, and it's just a question of removing the mechanical cylinder from the door and installing the digital one.

Chris Russell, Strategy Director
Because they're so low-maintenance we're able to offer them on an affordable subscription basis with no installation fee, and we perform any repairs and replace the units every couple of years when the battery starts to run low.
If there's one thing we've all learned this year, it's the value of creative, innovative thinking that allows us to react flexibly to the unexpected. Rapid technological improvements are possible, and each new element we adopt makes life a little simpler. Smart Access is one such improvement, and we think it can make a huge difference for you too, in the next lockdown and far into the future. Get in touch to hear more about it, and let us show you how it all works.
Get in touch
Please get in touch to see how Smart Access might benefit your access management and get a demo.
Contact us